STARSkate
Skills, Tests, Achievement, Recognition – this is what STARSkate is all about!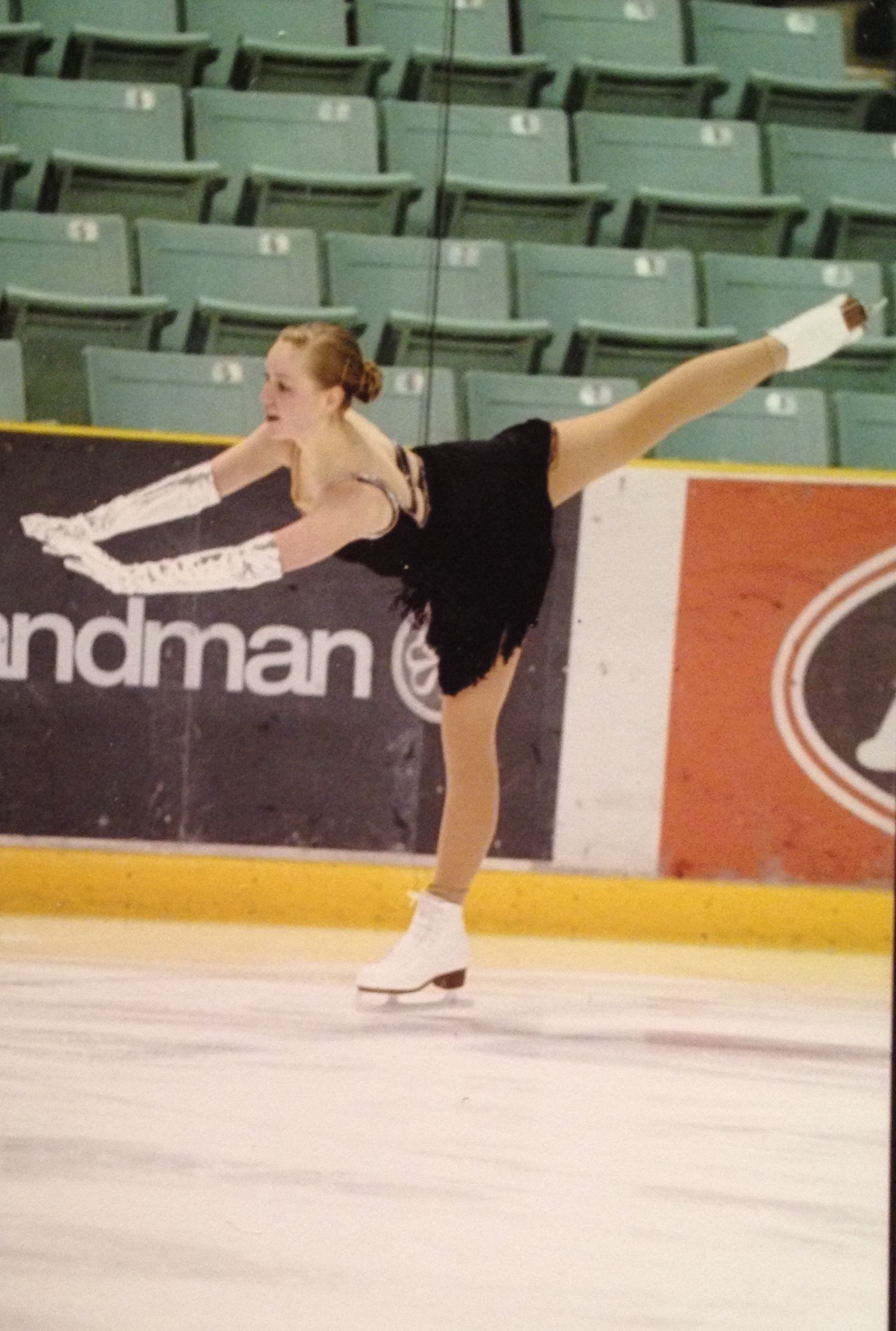 STARSkate offers opportunities for skaters of all ages to develop fundamental figure skating skills in the areas of ice dance, skating skills, free skate and interpretive skating. Unique in Canada, this program teaches figure skating skills in a group and/or private lesson format in a progressive and sequential manner and includes specifically designed awards and incentives. Skaters have the opportunity to take Skate Canada Tests through a nationally standardized testing system. Skaters who have mastered figure skating skills in STARSkate may also choose to pursue synchronized skating or pairs skating.
What options do I have as a STARSkate athlete?
Once a skater is in the Skate Canada STARSkate Program, there are several options. Skaters may choose to remain in the STARSkate Program, taking tests (although not mandatory) at organized test sessions and honing learned skills. Skaters may also choose to enter competitions, while still trying Skate Canada tests. Other skaters may feel that they have progressed to a point where they may wish to enter the Skate Canada CompetitiveSkate Program or become involved in synchronized skating, evaluating or judging, or participate as an adult or varsity member.
March 1, 2022
All Restrictions have been removed!
Restrictions February 14, 2022
Effective immediately the Restrictions Exemption Program is removed, along with most associated restrictions. You are no longer required to show proof of vaccination, a rapid test result or an exemption letter.
Mandatory masking requirements are removed for Children 12 an under.
Adults and children 13 and over are required to wear masks; youth can remove masks while actively participating in sports
Covid Restrictions September 27, 2021
The Red Deer Skating Club received the information that the City of Red Deer will be implementing the Restriction Exemption Program for sport, fitness and recreation. Please see attached documentation.
1. What this means is that as of Monday September 20th, all vaccine eligible participants (age 18 and older) and all visitors to any City owned property will require:
Proof of vaccination through electronic or paper records
Partial vaccination (single dose) as long as the dose was given 14 days before the session.
Full vaccination
Proof of a Privately paid negative PCR or rapid test within 72 hours of activity
Documentation of a medical exemption
The facility staff will be checking paperwork or passports upon entry into any of their facilities.
2. Youth age 12-17 are not required to show proof of vaccination while visiting facilities to actively participate in sport, recreation and performing arts programs.
3. Youth age 12-17 must show proof of vaccination, medical exemption or a negative test result to enter a facility while not participating in activity. This includes as spectators or using the concourse and common areas.
4. Youth under 12 can access facilities for any purpose with out vaccination. They will need to screen for symptoms, are required to wear a mask and physically distance.
NOTE: Facility policy requires children under the age of 8 to have parent or guardian over the age of 16 on site. You many have someone else bring your child in to the class as long as they meet the requirements.
---
The Four Areas of Figure Skating Skills
Skating Skills
Skating Skills are a combination of fundamental skating movements, executed on a pattern and skated solo. The basic components of all disciplines of figure skating are incorporated into the program. The movements are derived from former compulsory figures, free skating and ice dancing. The objective of the Skating Skills program is mastery of the basic fundamentals of skating - edge quality, control, power and speed.
There are eleven Skating Skills tests in the STARSkate program:
Star 1

Star 2

Star 3

Star 4

Star 5

Star 6

Star 7

Star 8

Star 9

Star 10

Gold
Free Skate
Free skating consists of the execution of jumps, spins, footwork, field movements and stroking, either in isolation or performed in sequence to music. Each test consists of 2 parts - Elements in Isolation and a Free Program.
There are twenty Free Skating tests in the STARSkate program:
Star 1

Star 2 Elements & Program

Star 3 Elements & Program

Star 4 Elements & Program

Star 5 Elements & Program

Star 6

Elements & Program

Star 7

Elements & Program

Star 8

Elements & Program

Star 9

Elements & Program

Star 10

Elements & Program

Gold Program
Ice Dance
Consisting of fourteen levels of tests, the Dance Test program teaches timing, musicality, rhythm interpretation, structure as well as basic skating skills such as edges, flow, control and unison.The dances in the STARSkate Program can be tried in any order but a candidate must pass the required number of dances in a dance test before proceeding to the next level. In addition to the traditional compulsory dances, there are also Creative Dances to challenge skaters' creativity, artistry and originality.
The Dance Tests are as follows:
Star 1 Elements

Star 2a Dutch Waltz

Star 2b Canasta Tango

Star 3a Baby Blues

Star 3b Elements

Star 4a Swing Dance

Star 4b Fiesta Tango

Star 5a Willow Waltz

Star 5b Elements

Star 6a Ten Fox, 14 Step

Star 6b Fourteen Step

Star 6c European

Star 7a Foxtrot

Star 7b Tango

Star 7c American Waltz

Star 8a Kilian

Star 8b Rocker Foxtrot

Star 8c Starlight Waltz

Star 9a Paso Doble

Star 9b Blues

Star 9c Silver Samba

Star 10a Cha Cha

Star 10b Westminister Waltz

Star 10c Quickstep

Gold A Viennese Waltz

Gold B Argentine Tango

Gold C Open Solo Rhythm Dance

Diamond - Rhumba, Tango Romantica, Yankee Polka, Ravensburg Waltz
Artistic
The objective of the Artistic program is to encourage and develop skaters' creativity, expression, musicality, movement, interpretation of music, as well as the use of space, rhythm, line and style. The program provides skaters with the opportunity to explore the performance aspect of skating without focusing on technical elements.
Star 5

Star 7

Star 9

Gold
---

The Three Levels of Skating Tests

The STARSkate program consists of figure skating skills in four areas - Skating Skills, Ice Dance, Free Skate and Artistic.
Coach Assessed
Skating Skills:
Star 1, Star 2, Star 3, Star 4, Star 5
Free Skating:
Star 1, Star 2, Star 3, Star 4, Star 5
Dance:
Star 1, Star 2a, 2b, Star 3a, 3b, Star 4a, 4b, Star 5a, 5b
Evaluator Assessed
Skating Skills:
Star 6, Star 7, Star 8, Star 9, Star 10 and Gold
Free Skating:
Star 6, Star 7, Star 8, Star 9, Star 10 and Gold
Dance:
Star 6a, 6b, 6c, Star 7a, 7b, 7c, Star 8a, 8b, 8c, Star 9a, 9b, 9c, Star 10a, 10b, 10c and Gold A, B, C
Interpretive:
Star 5, Star 7, Star 9 and Gold