AdultSkate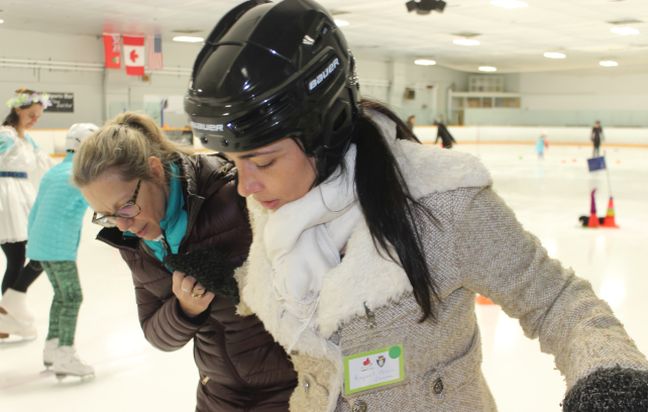 Adult skating is growing in popularity and more and more clubs are offering recreational, test and competitive opportunities to this segment of the population. Adults participate in CanSkate, STARSkate and CanPowerSkate programs as well as on synchronized skating teams. Adult championships currently provide opportunities to adult skaters to experience the challenge of a competition in a fun, social environment. Skate Canada is currently expanding its programming in this area.
Covid Restrictions September 27, 2021
The Red Deer Skating Club received the information that the City of Red Deer will be implementing the Restriction Exemption Program for sport, fitness and recreation. Please see attached documentation.
1. What this means is that as of Monday September 20th, all vaccine eligible participants (age 18 and older) and all visitors to any City owned property will require:
Proof of vaccination through electronic or paper records
Partial vaccination (single dose) as long as the dose was given 14 days before the session.
Full vaccination
Proof of a Privately paid negative PCR or rapid test within 72 hours of activity
Documentation of a medical exemption
The facility staff will be checking paperwork or passports upon entry into any of their facilities.